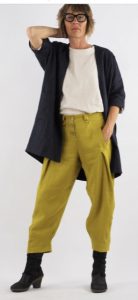 I have always had a passion for beautiful  clothing my father was a clothing manufacturer and mother a clothing  designer, plus she owned  clothing and unique homeware stores, it's in my blood to carry it on … I love French inspired Furniture  and  went to many auctions as a young adult and  learned how to restore antiques  guidance from my father .. now I can turn a old piece of unwanted furniture into unique refreshed and inspired piece .
I can paint and change your old tired furniture .. just email me a photo with measurements  and I will give you an estimate
Shabby chic also has delightful and unique clothing all in natural fabrics,  linens, silks, cottons, rayon, viscose ..  And for winter  Constantly changing designs in possum merino  with mulberry silk   Made in New Zealand  ..
Because the  range of furniture and clothing is constantly changing and selling, items on the website may not be available at the time of viewing .I am happy on request, to email you details of our current stock. Click here to contact us.
We are located in  Havelock North Hawkes Bay.
REFRESH         RENEW       RECYCLE